Support staffing at schools is an important area where opportunities constantly arise. Support are key roles in education and child care.
Prospero Teaching has support staff jobs for daily, long-term and permanent work in schools near you.
---
Here at Prospero Teaching we work with schools across the UK providing talented, dedicated and enthusiastic teachers and support staff. Our experience in education recruitment means we understand the incredible difference that support staff can make in a classroom.
---
Prospero Teaching has a wide variety of support roles available, which include:
Teaching Assistant jobs can be incredibly varied, depending on the needs of the classroom and the school. Generally, Teaching Assistants work alongside the main classroom teacher and provide support in areas such as behaviour management, learning assistance, specific pupil intervention and general teaching support.
Often, overseas teachers and university graduates looking for UK teaching experience will work for a period as a Teaching Assistant before taking a position as a teacher, supply teacher or cover supervisor
LSA positions tend towards providing one-on-one support for a single student or small group of students. Often these positions provide the opportunity to support SEND students, and are a fantastic way to gain SEND teaching experience.
The day to day responsibilities in these positions vary greatly from school to school, which means that if you are interested in an LSA job Prospero Teaching will help match your personality and requirements to a schools' ethos.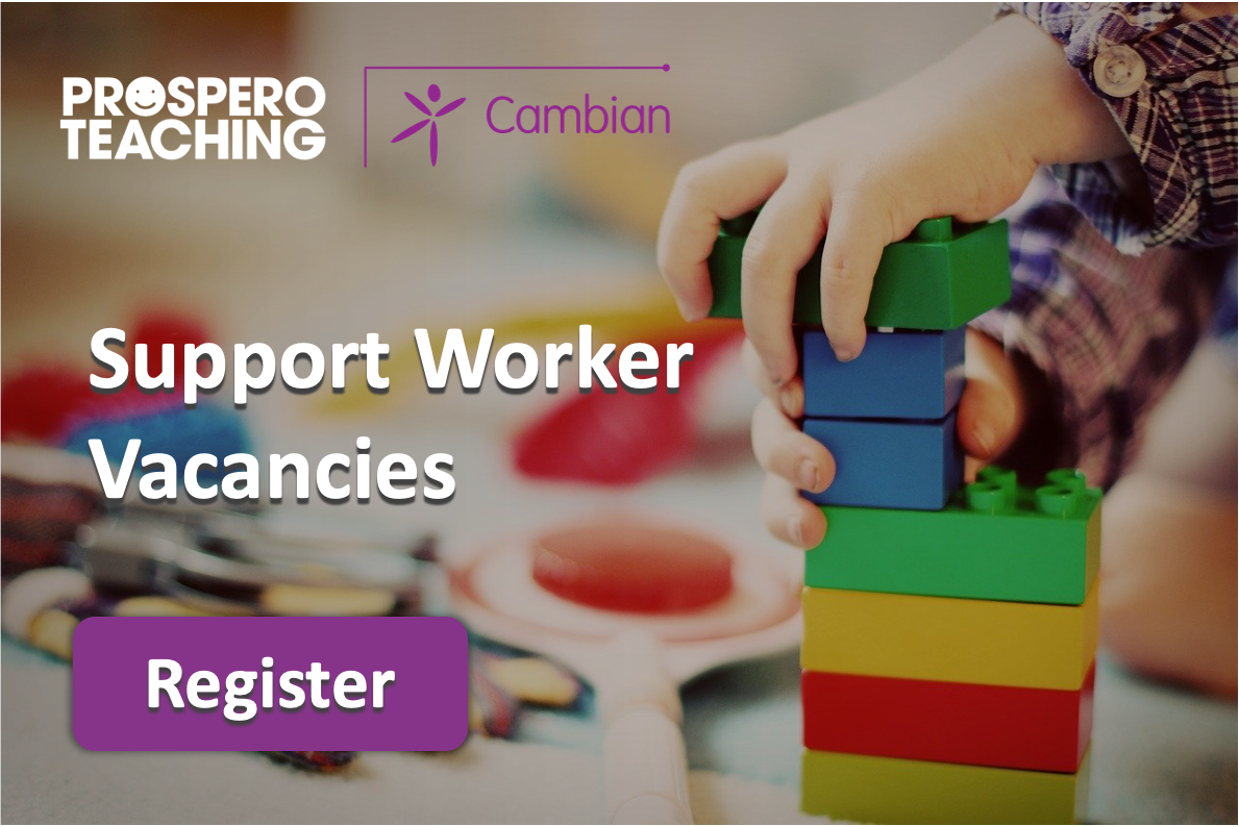 Cover Supervisor
Cover Supervisor jobs are ideal for experienced TAs or unqualified teachers who are looking for the opportunity to lead in a classroom environment. Cover Supervisors perform a similar role to supply teachers, but it is not necessary to have full UK-valid Qualified Teaching Status to be a Cover Supervisor.
Subject Technicians / Subject Specialist Positions
Many of the schools Prospero Teaching works with like to recruit graduates from a specific subject to work in that area of the school or department. Broadly the responsibilities of these roles equate to those of a Teaching Assistant, but you would be working in one subject area. An example of this would be an English Graduate working exclusively in the English Department, or a Biology Graduate working as a Lab Technician for a science department.
---
The availability of these classroom support staff jobs depends on the structure of the school, but if you are looking for work within a specific subject field then contact Prospero Teaching and we can help you find your ideal classroom support staff job.
---
Register and upload your CV
Find out more about Expectations.
Check out our FAQs sections for interview tips and other information
---
If you've got any questions about coming to teach in the UK from overseas then fill in the form below and we'll get back to you right away